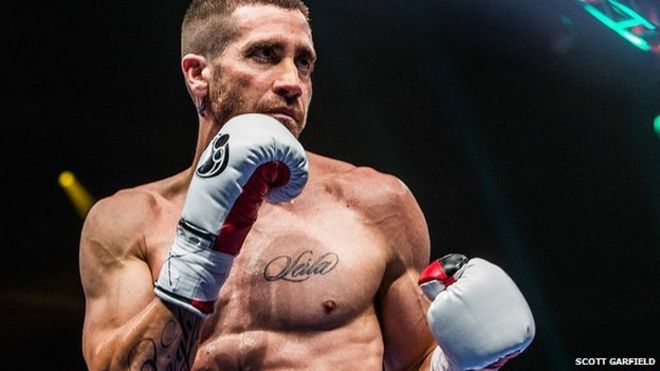 Hollywood actor Jake Gyllenhaal says some actors are taking "dangerous risks" for their craft.
The star told the BBC another actor had once asked him for advice on whether they should take drugs for a role.
"Someone came to me and said, 'I'm going to play a drug addict - should I try the drug?' and I was like, 'no'," he said.
Gyllenhaal has dramatically lost weight for some of his roles, but said it was "with a watchful eye of an expert".
The actor shed most of his body fat for his current role in boxing movie Southpaw, out this week.
A gruelling training schedule saw him work out for six hours every day for six months to get down to 175lbs (79kg) - 15lbs (7kg) less than his normal weight.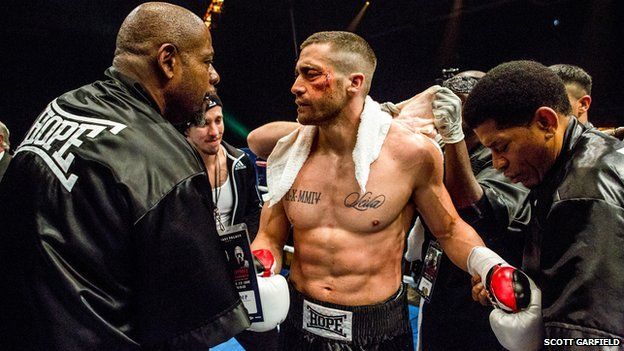 For his Bafta-nominated role in last year's Nightcrawler, Gyllenhaal dropped 30lbs (13.6kg) for the part of gaunt paparazzo Lou Bloom.
He
previously admitted
he lived on a diet of kale salad and chewing gum, while running 15 miles every night to get into character.