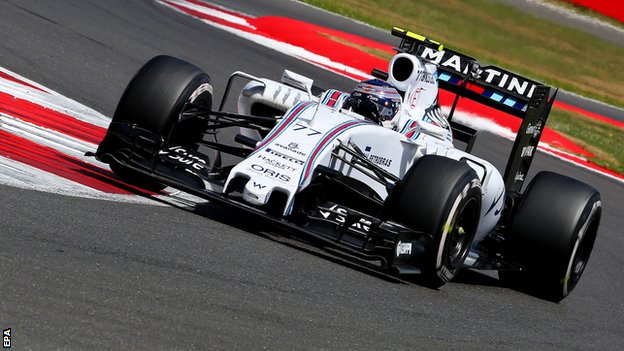 Williams have re-established themselves as the next best team behind Mercedes as the Formula 1 season reaches its midpoint around the two races in July.
At last weekend's British Grand Prix they were clearly the second quickest car, decisively ahead of the Ferrari, until the rain came - and that puts them back where they were at the end of 2014.
But a significant upgrade package introduced by Williams in Austria, the race before Silverstone, and then developed further for Silverstone, has put Williams back in the game.
Considering the resources they are working with - a budget of no more than half of that of Mercedes and Ferrari - that is a remarkable achievement.
And it gives them a strong foundation to head to the next race in Hungary on 24-26 July with every confidence that they can finish at least third in the championship again, if not potentially think about challenging Ferrari for second.
That will put them in a much more comfortable position financially going into 2015 and give them the chance to keep building on the revival they have been going through since the start of last season.
Team orders - the right call in the wrong way
That's the positive. The negative is that Williams will have come away from Silverstone a little bit disappointed about both their result and their handling of the race on the way to it.
They were running one-two for the first 19 laps but they ended upfinishing fourth and fifth, having been leapfrogged not only by the two Mercedes cars but also Sebastian Vettel's Ferrari.