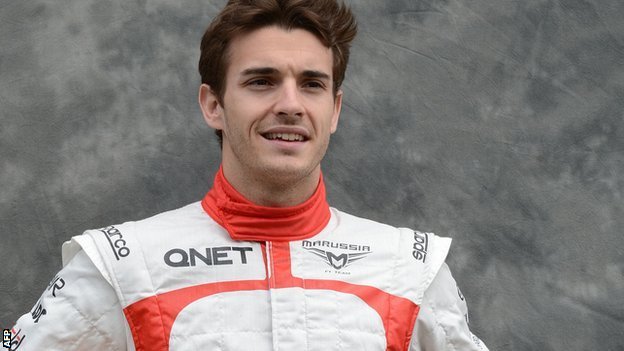 A sticker paying tribute to Bianchi will be made available to all F1 drivers in Hungary this weekend, courtesy of the Grand Prix Drivers' Association.
Manor driver Will Stevens
tweeted:
Arrived in Hungary for what's going to be an emotional weekend, but we race on! That's what we do and what Jules would want! #JB17 #CiaoJules."
Other news
Kimi Raikkonen is as fast as four-time world champion team-mate Sebastian Vettel but the German "almost never makes mistakes", according to Ferrari's technical director James Allison.
Red Bull boss Christian Horner says he has "absolutely no doubt" the team "will get back to the front".
(Daily Express)
Renault would receive a significant financial bonus by being declared an historic team should it decide to again become a works marque in Formula 1, according to the sport's boss Bernie Ecclestone.
(Autosport)
Ecclestone will decide whether current suppliers Pirelli or Michelin will provide F1's tyres from 2017.
(F1i.com)
Lotus's Romain Grosjean, meanwhile,
posted an image
from "beautiful Budapest".